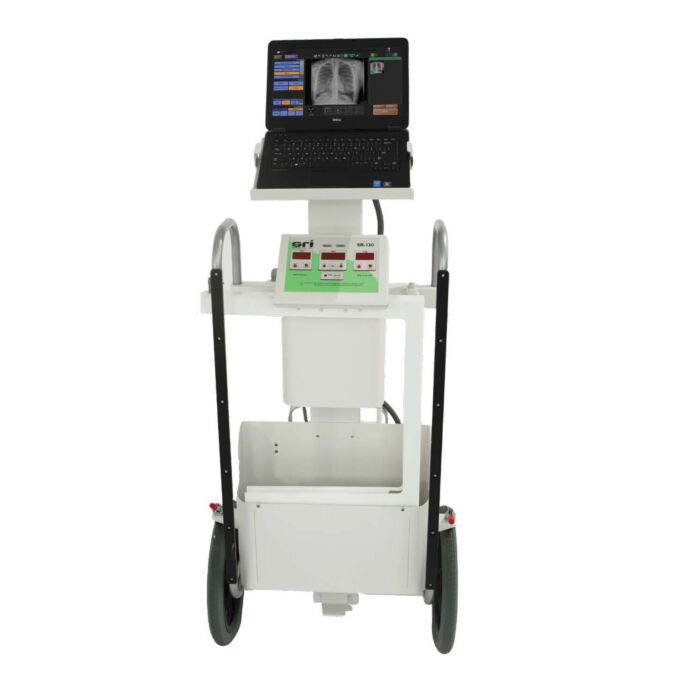 Radiographers utilize x-ray generators to acquire x-ray images of patients. While many x-ray machines are large and bulky, Portable digital X-ray machines are easier to handle and transport. Portable x-ray generators provide a variety of benefits to their users. It's not always possible for patients to get to a doctor's office or clinic when they need an x-ray. Portable x-ray machine technology provides patients and doctors with a solution to this problem. A mobile x-ray can be used for a variety of applications, a few of which are outlined below:
Mobility:
One of the significant advantages of having a compact X-ray is the ability to stop transports and additional patient motions. Patients, even those with serious medical illnesses, might be harmed by hospitalizations or trips to the radiology unit for chest, muscle, and belly X-ray evaluations. During X-ray exams, this equipment strives to eliminate unnecessary transportation and changes in the patient's body position. Most Portable digital X-ray machines include a wheeled stand, while others are motorized, allowing technicians to operate the machine quickly and without an external plug-in. Many of the modules fold into smaller sizes and weigh less than a hundred pounds, making them easier to transport in trucks.
Simple to use:
Portable digital X-ray machines are best for their innate and efficient design. They interact well, are easy to use, and are compatible with other technologies. They employ high-resolution photos that can easily be transferred from one device to another, such as a laptop or desktop computer.
Safety:
Portable x-ray machines are safe to use. The shield mounted on the front of the unit protects from scattered radiation. However, it is essential to purchase your portable x-ray machine from a reputable seller. Cheap knock-off versions of portable x-ray machines often skimp on safety measures.
Time-efficient:
The response time of radiograph tests performed with handheld imaging tools is slower, but there are no extended wait times. In just 20 minutes, you can use the Portable digital X-ray equipment. Furthermore, the reports can be triggered in real-time and transmitted directly to the patient's physician, which takes approximately an hour to complete, allowing for quick identification and treatment.
Image Quality:
High-tech features are included in portable digital x-ray equipment. It enables technologists to get high-resolution photographs in a short amount of time. The imaging device's laser scanner does not require film and instead uses phosphor plates and cassettes that may be successfully erased after utilization. Technologists can also enhance digital medical images captured in the field by connecting the workstation to the portable device.
Economical:
Patient transportation is expensive. By decreasing ambulance and taxi transportation and personnel pull-out to follow patients to and from the hospital, portable X-ray systems indicate potential socio-economic benefits. Mobile X-rays might help you save money in the long run.
Conclusion
These advantages lead to better patient care. There are higher chances of potential for more lives to be saved. Portable digital X-ray machines are safe to use if obtained from a reputable supplier rather than a low-cost knock-off.